John Giannandrea: 'Apple is marktleider in machine learning'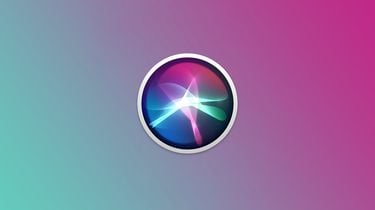 John Giannandrea, bij Apple verantwoordelijk voor kunstmatige intelligentie, heeft een interview gegeven over machine learning. De beste man is van mening dat Apple marktleider is op dit gebied en legt in dat interview, gehouden met de redactie van Ars Technica, uit waarom hij dat denkt.
Giannandrea werkt nu al een tijdje voor Apple en sindsdien is er veel veranderd bij het bedrijf. Zo had Apple bijvoorbeeld helemaal geen machine learning-team werken aan handschriftherkenning voor de Apple Pencil. Hij stond ervan te kijken dat dit helemaal niet het geval was toen hij op zoek ging naar dat team. In de afgelopen twee, drie jaar is daar dus flink veel verandering in gekomen. De beste man denkt verder dat er binnen nu en een paar jaar geen enkel onderdeel van iOS of een andere Apple-ervaring niet zal profiteren van machine learning.
When I joined Apple, I was already an iPad user, and I loved the Pencil. So, I would track down the software teams and I would say, 'Okay, where's the machine learning team that's working on handwriting?' And I couldn't find it. I knew that there was so much machine learning that Apple should do that it was surprising that not everything was actually being done. And that has changed dramatically in the last two to three years. I really honestly think there's not a corner of iOS or Apple experiences that will not be transformed by machine learning over the coming few years.
Machine learning op het apparaat
Ook werd Giannandrea gevraagd naar de manier waarop Apple omgaat met machine learning op het apparaat (dus niet in de cloud) en hoe dat in verhouding staat tot de manier waarop andere bedrijven daarmee omgaan. De hooggeplaatste medewerker geeft daar geen verrassend antwoord en meldt dat Apple de juiste aanpak heeft, wat resulteert in betere resultaten voor privacy en accuraatheid. Het is belangrijk dat data vlak bij de bron blijft staan.
Yes, I understand this perception of bigger models in data centers somehow are more accurate, but it's actually wrong. It's actually technically wrong. It's better to run the model close to the data, rather than moving the data around. And whether that's location data—like what are you doing— (or) exercise data—what's the accelerometer doing in your phone—it's just better to be close to the source of the data, and so it's also privacy preserving.
Ook legt Giannandrea nog uit waarom hij bij Apple is gaan werken. Zijn visie op de toekomst komt namelijk overeen met de visie van het bedrijf. Hij gelooft erin dat Apple in staat is ervaringen aan te bieden op een schaal waar andere bedrijven niet toe in staat zijn. Het draait allemaal om verticale integratie, waar machine learning ook altijd onderdeel van is.
I think that Apple has always stood for that intersection of creativity and technology. And I think that when you're thinking about building smart experiences, having vertical integration, all the way down from the applications, to the frameworks, to the silicon, is really essential… I think it's a journey, and I think that this is the future of the computing devices that we have, is that they be smart, and that, that smart sort of disappear.
Mocht je meer willen lezen over de uitspraken van Giannandrea, dan kun je hier het volledige interview lezen.