Deze 8 gloednieuwe Netflix films en series kun je nu checken!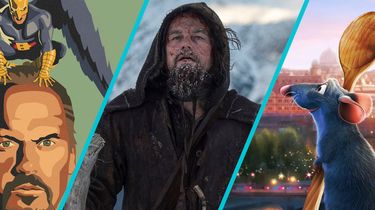 The Revenant
In de Amerikaanse wildernis wordt jager Hugh Glass aan zijn lot overgelaten door John Fitzgerald, een onbetrouwbaar lid van zijn gezelschap. Diep in de wildernis moet Glass zien te overleven in een levensgevaarlijke omgeving. Gevaar wat niet alleen afkomstig is van verschillende dieren, maar ook van de strenge winter. Maar terwijl Glass alleen gewapend is met zijn wil,  komt hij er al snel achter dat je met de juiste mindset een heel eind kan komen. Tijd voor wraak!
The Revenant is nu te zien op Netflix.