Nieuwe Amazon-serie The Rig heeft bekende Game of Thrones-gezichten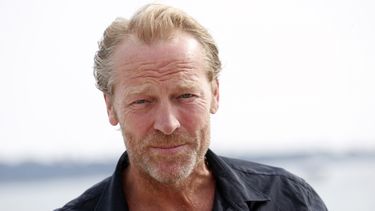 De cast van de Britse Amazon Prime Video-serie The Rig is bekend. Daar zien we een aantal acteurs die we kennen uit andere titels.
The Rig is een zesdelige serie die geregisseerd wordt door John Strickland, die eerder verantwoordelijk was voor Line of Duty en Bodyguard. Het is de eerste Amazon Prime Video-serie die volledig is opgenomen in Schotland, meldt Deadline.
The Rig op Amazon Prime Video
The Rig begint op een boorplatform in de Noordzee aan de Schotse kust. Als het personeel terug wil keren naar het vaste land ontstaat er een mysterieuze mist en worden ze afsneden van alle communicatie met de buitenwereld. Als er enorme trillingen zijn, probeert de bemanning erachter te komen wat er precies aan de hand is. Als er een zwaar ongeluk plaatsvindt, is het de vraag of ze elkaar onderling echt kunnen vertrouwen.
Bekende Gezichten
We gaan in de serie een aantal bekende Britse acteurs terugzien. De grootste naam is misschien wel Iain Glen. We kennen hem natuurlijk als Jorah Mormont uit Game of Thrones. Datzelfde geldt voor Owen Teale als Alliser Thorne die natuurlijk The Wall bewaakte en John Snow een kopje kleiner wilde maken.
Maar in de nieuwe serie komen we ook genoeg andere bekende namen tegen. Zo zien we ook Emily Hampshire (Schitt's Creek), Richard Pepple (Bridgerton), Rochenda Sandall (Small Axe) en Abraham Popoola
Een nieuwe poging
The Rig is niet een geheel nieuw verhaal. In 2010 is er al eens een film geweest over een booreiland ergens in de tropen. Deze titel met William Forsythe en Stacey Hinnen is totaal mislukt. Op IMDb scoort het een 3,2. Aan Amazon Prime Video is het de taak om het veel beter te doen.
Het is de grote vraag wanneer we The Rig kunnen zien op Amazon Prime Video. De streamingdienst heeft nog geen releasedatum gegeven. Het lijkt dus nog niet op korte termijn te zien.